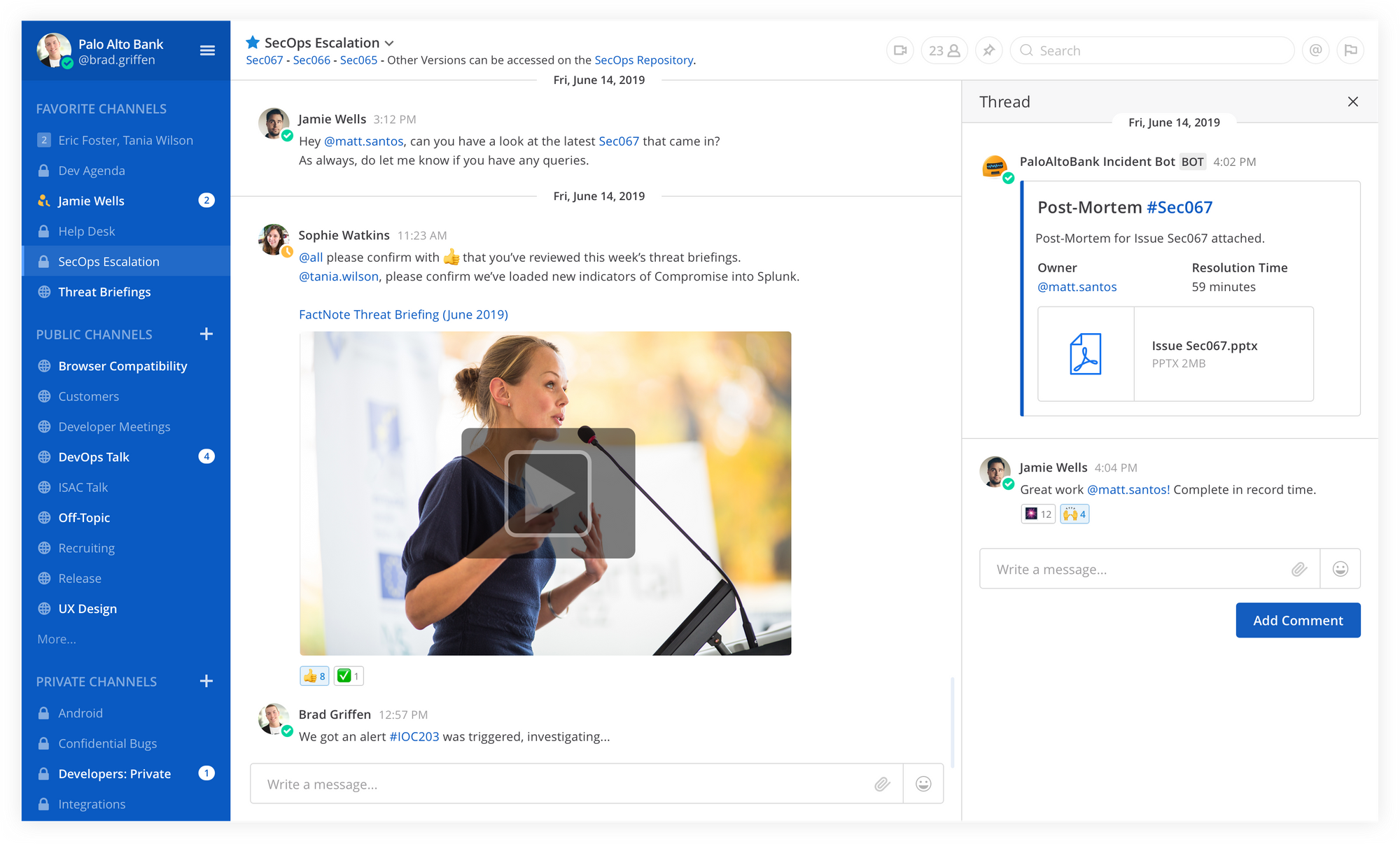 Mattermost is an open-source, private cloud, Slack-alternative. It is written in Golang & React and runs as a single Linux binary with MySQL or PostgreSQL.
Features:
Real-time collaboration on all your devices
Secure, self-hosted, and scalable messaging
Engineered for demanding requirements
and many more!
---
Want more React themes & templates?
Subscribe to get updated when new React related products arrive!