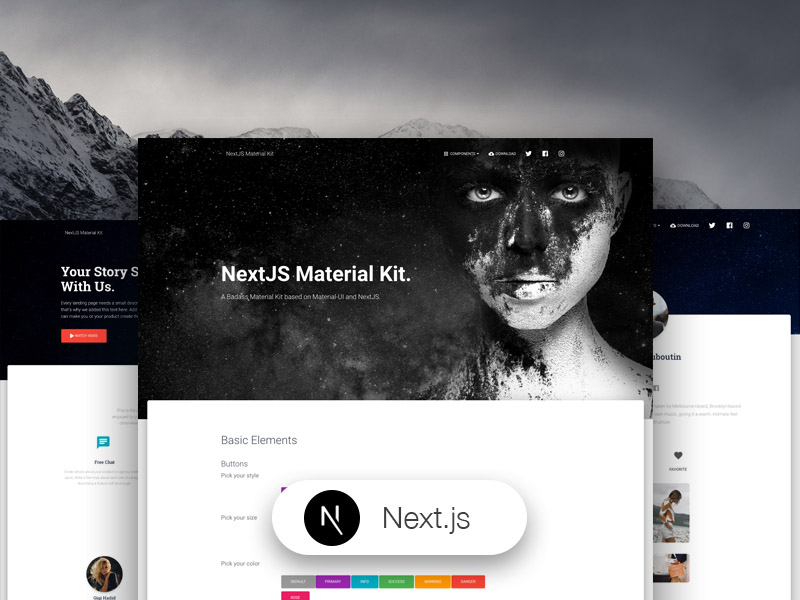 NextJS Material Kit is a Free Material Design Kit made for NextJS version 9.0.5, React version 16.9.0 and Material-UI version 4.3.2.
If you like bright and fresh colors, you will love this Free Material Design Kit! It features a huge number of components that can help you create amazing websites.
---
Want more React themes & templates?
Subscribe to get updated when new React related products arrive!